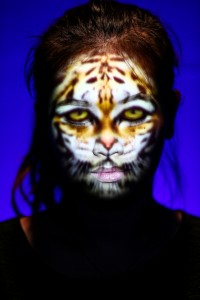 MAI-listed CMO Plc, an event organiser, is investing 300 million baht to expand its event and tourist attraction businesses and generate 1.4 billion baht in revenue this year.
Of the total budget, 60% or 180 million baht will go to the tourism attraction business, with new projects to be developed in provincial areas.
The company sees high potential for tourism in Thailand, a perennial favourite among foreign tourists and an aviation hub for the subregion of Cambodia, Laos, Myanmar and Vietnam, said chief executive Sermkhun Kunawong.
The company aims to develop new tourist attractions in major provinces this year.
"We hope to see Thailand have more museums and well-educated tourist attractions because they can draw attention from both Thais and foreigners apart from temples, palaces and natural attractions," Mr Sermkhun said.
He said tourist attractions will be less affected by the economic slowdown as they provide leisure, entertainment and amusing moments for customers.
CMO now operates two tourist attractions in Bangkok – Imaginia Playland at The Emporium shopping centre in Sukhumvit and Himmapan Avatar Theatre on Rama 9 Road. Revenue from the two will be fully booked this year after they were opened late last year.
Mr Sermkhun also said the local entertainment industry continues to expand despite the  sluggish economy as there are local and foreign artist concerts and music festivals such as Watersonic, S2O EDM and Wonderfruit.
Meanwhile, the remaining 40% of the company's budget or 120 million baht will go to improving its core event and lifestyle entertainment organising business.
CMO targets revenue to grow nearly 54% to 2 billion baht within the next 3 years, up from 1.4 billion baht forecast this year. Last year, revenue stood at 1.37 billion baht with a net profit of 27 million baht.
Currently, the Thai event organising market is worth around 14 billion baht.
Mr Sermkhun said the overall event organising business saw flat growth in the first six months of this year due to the impact of the economic slowdown.
He expected the industry will improve in the second half if there are more events from real estate developers and automobile companies. The full-year market will manage to grow 5% this year.
CMO shares closed yesterday on the Market for Alternative Investment at 2.02 baht, up two satang, in trade worth 639,510 baht.